Good work. The new one got me thinking of a new super move called "Captain Flamethrower".
When I coded him for Mugen, I gave him exactly that move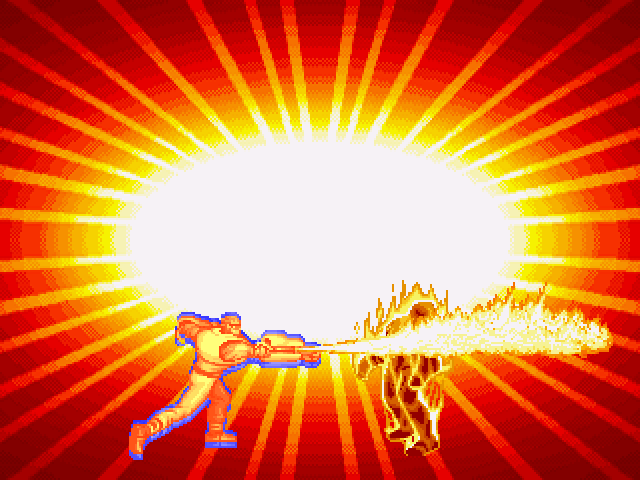 Even though I still have a lot to clean up, I had a lot of fun working on this project yesterday - after all, it's good to get your head out of the AUBF and MMPR every now and then - and made some improvements to the project:
- New font, inspired by Jhfer's Mega Man project, which helps to give a better reading in all texts in the game (since the old one bothered me too much).
- The game now allows players to select the same character, only blocking the same color.
(I still need to fix some wrong positions)
- Added a new "Next target" screen, along the same lines as AUBF
- New lifebar for bosses, to be different from the standard BOR.
- Added Reinforcements system on some bosses (which call for reinforcements from their henchmen when they are low on health)
- Added Desperation Mode system - bosses change their attacks when they are low on health, it can be just a simple change (like shooting two projectiles, or moving faster) or even using new moves.
Also, I've been working on improving one of the Dragon Brothers, Billy